Consider ZoeTech Staffing your Talent Acquisition Resource, with expert recruiters trained to find top-notch talent 24/7.
We place highly skilled professionals – Support/Help Desk & QA pros, developers and graphic designers, project managers and DBAs, directors and CIOs, and many others – to create teams that will quickly deliver lasting value.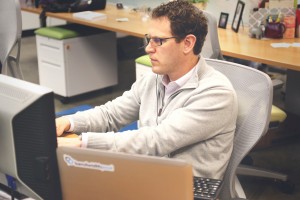 Our staffing services include:
Contract: Perfect when you need resources but have no FTEs budgeted, require specialized skill sets for the short term, or are facing an expedited drop date or product launch.
Contract to Hire: Ideal for "trying out" a new employee to ensure it's the right fit; also a good approach when FTE budget is forecasted In the future, but needed now.
Permanent: When you are ready to add a permanent employee, our broad reach can make all the difference, especially in a highly competitive, candidate-driven market.
From the data center to the outermost edges of your company, we can help you with people and technology that:
Improve business processes and efficiency
Increase overall productivity
Reduce costs and risk
Ensure compliance
Reduce management burden
All while you meet your users' and customers' needs and expectations, and above all, keep your organization aligned with business growth.
Save