Moore's Law predicted new technologies would develop by an order of magnitude every 18 months. Zoetech Staffing can help you keep up.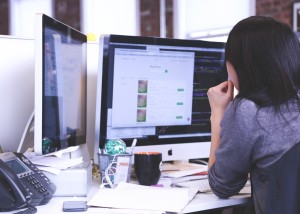 ZoeTech Staffing provides exceptional IT professionals to enable our clients to increase their productivity and lower costs. The challenge In the rapidly changing tech world is have the most up-to-date knowledge and the expertise to implement it in a business strategy.
Technology is only as good as the people who use it. Our professionals maximize operational efficiencies by implementing the right technology, for the challenge at hand. We provide well-qualified professionals with all of the necessary certifications. The right tools, Implemented properly, create cost-effective methods and increase productivity.
We provide the professionals that can develop custom software solutions, build and manage databases, work with and support all of the major operating systems, or engineer a wide range of network solutions.
We also specialize in providing solutions to the defense industry, with substantial experience in providing personnel with security clearances for classified projects.